Innocent Bar World, Boozers Run by Buddhist Priest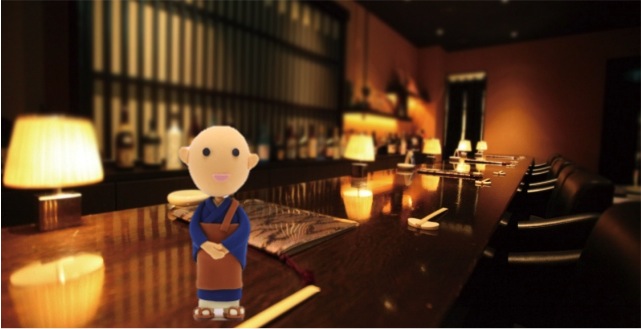 Buddhist priests do not allow alcohol for themselves, it is not applicable in Japanese buddhism. Even though, the fact that Buddhism "real" priest runs a bar is a shocking great news for us Japanese.
Japan is a country of Buddhism, at least it is a kind of common understanding. But in the truth, not many of Japanese do not understand Buddhism in deep. Especially the Buddhism of Japan looks like very different from ones you see in other Asian countries. Japanese including myself are also wondering "what is Buddhism?" but no chance to go temple to have lessons.
In this state, monks opened bars and standing near the ordinary people, just the other side of the bar counter. The guests may listen to the lectures, or talk frankly, or of course they may just sit quietly and have some tea if it is comfortable for him/her.
Vouz Bar 坊主バー
Official Website : Vouz Bar via Google Translate
The shop was opened in Yotsuya, Tokyo in 2000 by a Buddhism priest who wanted ordinary people to familiarise Buddhism in easy way. A monk is in the counter when you open the door, which is a magical atmosphere.
The shopkeeper believes that "There is a monk and there is teaching, and if there is honor, then there will be a temple even if there is no building."
See the keen article of Live Japan.
More info : Tabelog
>> Please view with Google Translate Web
Kyoto Bozu Bar  京都坊主バー
Official Website : Kyoto Bozu Bar via Google Translate Web
Proudly serve Japanese wines and Japanese cheese.
More info : Tabelog  /  Gurunavi
>> Please view with Google Translate Web
Vowz Bar Hakata  坊主バー 博多
Official Website : Vowz Bar Hakata via Google Translate Web
150 kinds of drinks are served at Vowz Bar Hakata, original cocktails, world beer and special drinks produced by the monk (priest?) who visited over 53 countries around the world.
More info : Gurunavi
>> Please view with Google Translate Web