Osaka Okonomiyaki, Top Rankers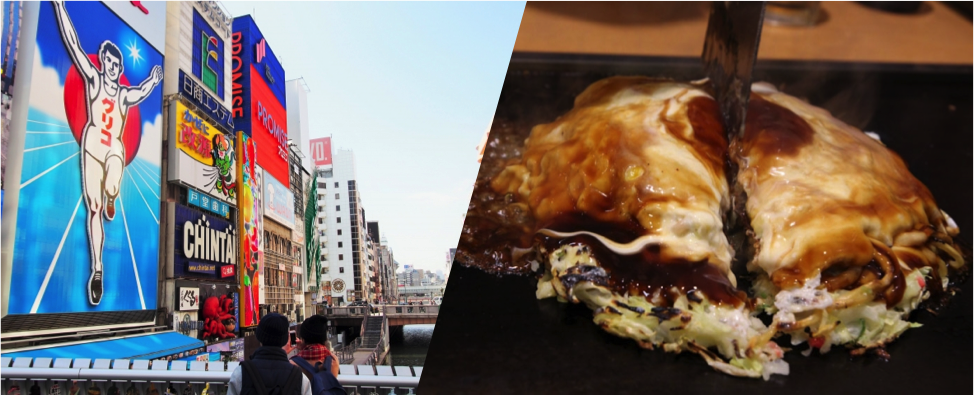 Osaka has the 3rd largest population in Japan even though the prefectural area is the 2nd smallest. Guess how dense the population. In such environment, I think, developed unique regional flavour. Here, let me focus one of the popular famous gourmet, Okonomiyaki Osaka style.
Tabelog provides rankings based on evaluated point each restaurants got. I picked up some high ranked shop who have ready English menus. The ranking is referred on today, April 2017.
> Tabelog Ranking / Osaka Okonomiyaki <<
Please view with Google Translate Web – iTools for this and below listed pages.
Okonomiyaki
Fukutaro 福太郎 本店
Area : Nanba Sennichimae
Links  : GURUNAVI   /   TABELOG
>> please view with Google Translate Web – iTools or find language selection
Ajinoya 味乃家
Area : Nanba
Links  : GURUNAVI   /   TABELOG
>> please view with Google Translate Web – iTools or find language selection
Miduno 美津の
Area : Nanba
Links  : GURUNAVI   /  TABELOG
>> please view with Google Translate Web – iTools or find language selection
Yukari ゆかり 曾根崎本店
Area : Higashi Umeda
Links  : GURUNAVI   /   HOT PEPPER GOURMET  /  TABELOG
>> please view with Google Translate Web – iTools or find language selection
Hirokazuya ひろかずや 東通り店
Area : Higashi Umeda
Links  : GURUNAVI   /  TABELOG
>> please view with Google Translate Web – iTools or find language selection